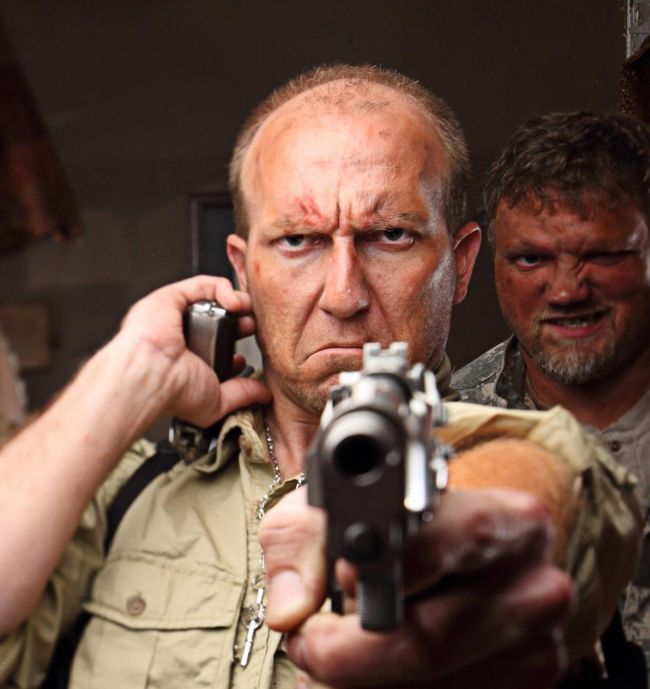 It's pretty cool to know film celebrities. I don't really know many, or any…until now. I didn't know I knew a movie star when I met Chad Eggen in a bland residence hall at St. Cloud State University (SCSU) in September 1991. We would be roommates for a year, but have been good friends ever since. Now he is a leading man in the soon to be released indie sci-fi horror film The Legend of Cooley Moon.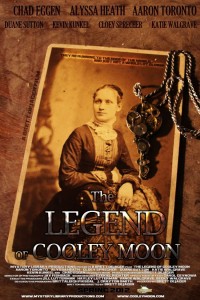 Written and directed by Minnesota native Brett DeJager, Legend is the story of three survivors of a mysterious attack that has wiped out the world's population. The film is shot in and around the southwestern Minnesota town of Luverne which recently gained notoriety as one of the featured locales in Ken Burn's World War Two documentary The War.
Playing Cooley Moon was no stretch for Chad Eggen, a native of Sioux Falls, South Dakota, having been involved in plays since high school. When I met him 20 years ago he wasted no time landing a part in an SCSU production of Noises Off. In the years since then I would have weekly conversations with him and half the time I was talking to him on his way back from a rehearsal for some community theater production in the Sioux Falls area.
The Legend of Cooley Moon is still in post-production but the official trailer is out, and the premiere may be later this spring, but no distribution deals have been announced so far.
"Cooley Moon" was made possible after BrettDeJager won the MNSU 48-HR Challenge, a short film contest held a year ago by Minnesota State University, which included prize money for use toward a future film. The Loot was shot in five hours and was DeJager's first film, which featured Eggen as an outlaw on the run.