Kjell Erik Anderson (1961-2012)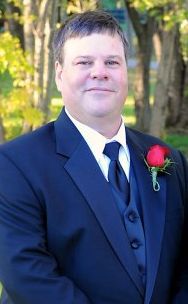 Kjell Erik Anderson born March 1, 1961, first son of Harold K. and Avanelle E. (Mielke) Anderson passed away September 10, 2012 very unexpectedly in Madison, WI at Madison East High School where he taught the Aviation Studies program. In addition toteaching Aviation he also was the Band Director at Sherman Middle School.
Preceded in death by father Harold he is survived by mother Avanelle of Lohrville, WI and two brothers, Jon David Anderson of Lohrville, WI and Nils Thomas (Julie) Anderson of Brookfield, WI along with nieces Hannah and Grace Anderson of Brookfield, WI.
Erik was a man of many talents and interests. Growing up in West Allis, WI events in his childhood included touring Sweden with the Skansen Swedish Youth Dance Group where he shook hands with the King of Sweden. 
After graduating from West Allis Central H.S. he attended UW Green Bay where he received a degree in Music Education. He taught music in the Milwaukee Public Schools for many years before moving to Madison to teach Aviation.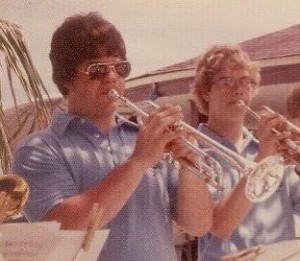 Shortly after leaving UWGB he achieved a lifelong dream of obtaining his private pilot license. He was an avid volunteer and member of EAA serving as president of Chapter 18 in Milwaukee for many years and also gave many years of service at the annual EAA convention in Oshkosh. His proudest moment came this past summer when the RV6 aircraft he and a close friend built was displayed in Oshkosh.
A supremely talented musician Erik played for years with the Alvin Styczynski Polka Band as well as Johnny On Washday and would get on stage with any band that he could once joining Those Darn Accordians at Summerfest for a few numbers.
An accomplished chef he loved to cook Swedish food for family and friends as well as his students.
A memorial gathering will be held on Saturday Sept. 29, 2012 at Wisconsin Aviation's maintenance hangar located in the general aviation area of the Dane County Airport 3606 Corben Court, Madison, WI 53704 Visitation from 1-3pm with a memorial service from 3-4pm.
Graveside services will be Sunday Sept. 30, 2012 at noon at the Hope Lutheran Cemetery located on HWY 152 about ½ mile east of the Wautoma, WI town line.
Son, Brother, Uncle, Godparent, Friend, Teacher, Musician and Pilot and Good Samaritan, helping others and his students was always a priority. In that light the family asks in lieu of flowers donations to the memorial scholarship fund be sent to 276 W. Wisconsin Ave. Redgranite, WI 54970.