WSB now features selected stories from the Chay Presents Storyteller Show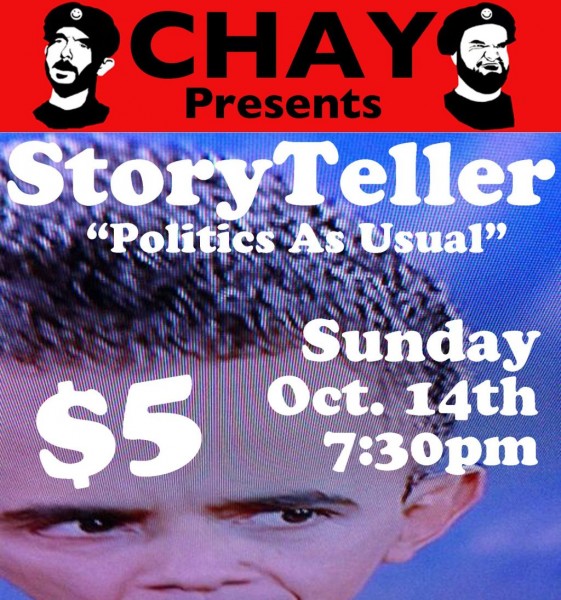 Every third Sunday the Chay Presents Comedy Night series features a Storyteller show based on a theme. The stories are told by mostly local comics, but also writers, performers, as well as significant and up and coming figures withing the community.
This Sunday (October 14) is the first Storyteller show at Chay's new venue in the Atlas Improv space at 609 E Washington Avenue. The timely theme "Politics As Usual", falls in the thick of the presidential debates. Willy Street Blog has attended the last two shows and  will be featuring selected stories from those performances (the first is linked below), and hopefully more in the future.
Hear the stories from the August 16, 2012 show "One More Chance"