Neighborhood center to hold Open House as part of strategic planning process
The Wil-Mar Neighborhood Center is considered "a place for all people", as emblazoned on its exterior, and is hosting the "Moving Forward" open house this Saturday from 1 p.m. to 4 p.m. to solicit ideas as they plan for future programming. 
Wil-Mar's board of directors have been performing focus group research for the past several months — with the assistance of Sharon Chamberlain of Chamberlain Research — to determine future uses for our building (including pondering renovations), and future community programs.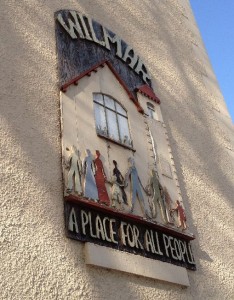 No scheduled sessions are planned and participants are encouraged to drop-in at their convenience. Activities are available for children and refreshments are being provided by local eateries.
The Center hosts several youth and adult programs as well as makes its facility available for the community for countless meetings, workshops, classes, and receptions.
The center is also producer of La Fete de Marquette, annual fundraiser as well as co-producer of the Willy Street Fair. View their press release about the open house here.