Thief failed to see value of cassette tapes full of memories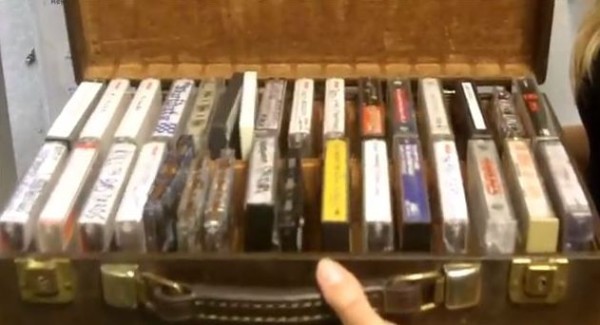 East Side resident Vanessa was reunited with her box of mix tapes that were stolen from her car while it was parked on Center Avenue Saturday evening. The thief must not have seen much monetary value in a box of cassettes and ditched them at the south end of Circle Park on Elmside Avenue.
A friend of Vanessa's told her about the media attention the found box of tapes received and she was at the police department this morning (July 19) to claim her memories which ran the gamut from blues, to ska, to punk, to Tom Petty. 
"Its not replaceable, it has no monetary value…it's a conglomerate of my past." Vanessa said to a Madison Police Videographer. "Music is pretty important to me…there is no way this could be replaced."
Vanessa has held onto the cassettes partly because she has never owned a CD player. The entire saga, including who found it is best recounted by Madison Police Public Information Poet Joel DeSpain; which can be read here.