Madison issues guidance for public to protect against heat-related illness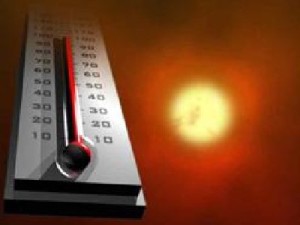 The Mayor's Office distributed the following information to Alders today to share with residents regarding options for those with inadequate cooling options or none at all.
The letter form Katie Crawley of the Mayor's Office outlined which community agencies and public spaces would be open to heat refugees:
Although temperatures are certainly giving us a break today, I wanted to keep you in the loop on heat issues.  As you know there are releases and reminders that went out yesterday.  With the heat forecast to extend into the weekend, I know Fire, Public Health and others will continue to stress the importance of getting into cooler locations during the day to lower core  body temperatures.  The temperatures will be low enough throughout the night to be safe.
There are many public buildings that serve as cooling centers without a formal designation.  Those would include of course the City County Building and MMB, but also all public libraries and Senior Centers.  There are also shopping malls, movie theaters, churches and other facilities that are open for use. 
We are stressing that residents  reach out to elderly friends, relatives and acquaintances to see if they need a helping hand or a place to stay. There is no question that those more isolated are more likely to be in an unsafe environment.
Encourage people to refer neighbors, friends, and family members to the Madison Senior Coalitions.  They are well situated to check on older, isolated  adults, and in the past, they have offered fans, advice about resources, and transportation to cooling centers.  For your information (don't worry about the correct area):
The Salvation Army is acting as a cooling center.  Anyone who stayed overnight is able to stay during the day and the facility is open to the public who may need respite.
The Road Home will allow anyone to be there during the day even if they don't have a slip from spending the previous night at the Salvation Army.
Porchlight has ample shelter capacity for single men.  Steve Schooler reports that the expects to be calling a weather exception for the remainder of the week, allowing anyone needing shelter the option of using Porchlight.