25th anniversary of festival ends in fine form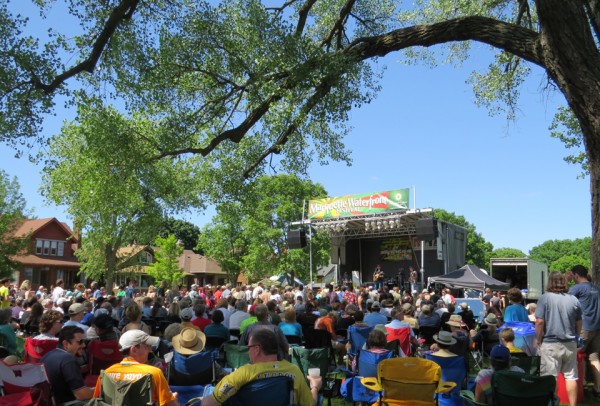 Despite a downpour Saturday evening that cut short the set by Lyrics Born, the 2014 Marquette Waterfront Festival was a thrilling success. Strong attendance both days was driven by excellent weather and deft booking by lead organizer Bob Queen who along with Nancy Kathman were honored Saturday "For bringing music to our neighborhood".
See below for scenes from Sunday at the festival.