Hire part of new focus after recent headquarters relocation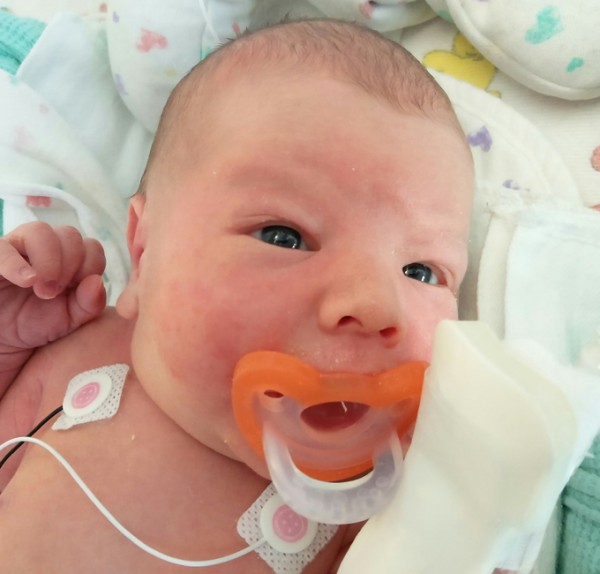 Recently, Willy Street Blog has undergone a deliberative process to realign editorial focus following a change in permanent headquarters in February.  As part of this process, we are pleased to announce at 12:08 a.m. April 11, 2016 the addition of Silas Faisal Guyot (8 lbs. 19 inches) as Assistant Editor in charge of our Nuclear Family Desk.
Silas was recently named the 2016 Marcia Brady Fellow at the prestigious Sibling Rivalry School at the University of Southern North Dakota. His groundbreaking thesis on the link between the 1970s children's program "New Zoo Revue" and the Cabbage Patch as an acceptable dance move in America has already cemented his status as a leading light in child development reporting.
"Reporters are not made, they are born, said Willy Street Blog Editor Fareed Guyot. "We are fortunate to have Silas on our team considering his glittering credentials."
At the Willy Street Blog, Silas will focus on topics that will probe the root causes of vexing sibling issues such as: Whose toy is it really? Why he won't stop bothering me? And if "mom truly loves me more than you".
WSB's Infant Sustainability Bureau Editor and brother Salah was effusive in his praise after meeting his new co-worker.
"I'm older than you", Salah said.
Willy Street Blog Art Director Jamie Guyot did not comment, as is her policy, but was seen with a glowing smile following the announcement and is doing fine.