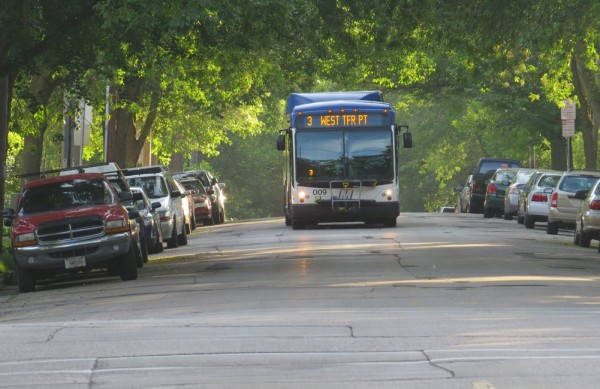 A second public meeting is scheduled tomorrow (January 21) after the City of Madison officials faced numerous questions at a public meeting earlier this month regarding reconstruction of Jenifer Street which could dramatically remake a four block section of the historic thoroughfare.
The Marquette Neighborhood Association (MNA) submitted to the City and District 6 Alder Marsha Rummel additional formal questions regarding the reconstruction and it's scope, the extent of planned tree removals, bus stop changes and construction equipment use.
The meeting is at 6 p.m. in Wil-Mar Neighborhood Center and will be attended by City representatives. The MNA questions can be seen below.
MNA Jenifer Reconstruction Questions
 Related: One-third of Jenifer Trees to be Replaced in Reconstruction Zone