Neighborhood leader calls plan a "Home Run" as grocery store closer to reality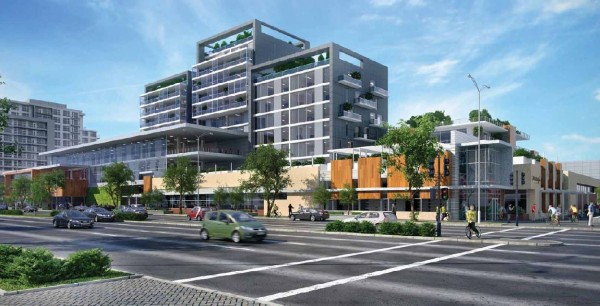 The 800 North Block East Washington Avenue Committee has unanimously voted to recommend that a proposal submitted by Gebhardt Development be built on the city-owned parcel of land next to Reynolds Park. The $63.7 million proposal features 48,000 square feet of commercial space, 262 residential units and a 50,000 square-foot Metcalfe's grocery store which has been long-desired by the neighborhood.
In addition to approving the proposal, the committee added six additional recommendations as City Staff move on to the negotiating phase with Gebhardt. The recommendations expand on the sustainability aspects of Gebhardt's design that was already highly advanced. The committee also set guidelines for housing affordability as well as a call for union-neutral commercial tenants.