Correspondent to highlight youth issues in neighborhood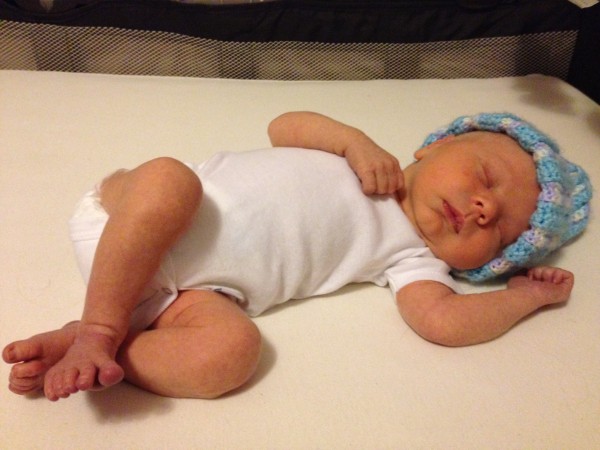 The Willy Street Blog is elated to announce the hiring of Salah Bradley Guyot (7 lbs 13 oz) as an assistant editor in charge of their new Infant Sustainability Bureau. The announcement was made at a lengthy birth conference at 4:22 p.m. Tuesday November 25, 2014.
Salah has spent the past nine months embedded with the Womb people, reporting on the scourge of small spaces and the corrosive effects of prenatal influence by helicopter parents. For WSB, Salah will cover key issues that infants face including: colostrum shortages, the effectiveness of diaper containment booms and the dangerous subliminal messages in baby rattles.
"While new to the area, Salah's understanding of our community is in his DNA," said WSB Editor Fareed Guyot.
WSB Art Director Jamie Guyot was too breathless to comment on Salah's newsroom appointment, but she is doing fine.