East High football home games return to Breese Stevens Field after 41 year hiatus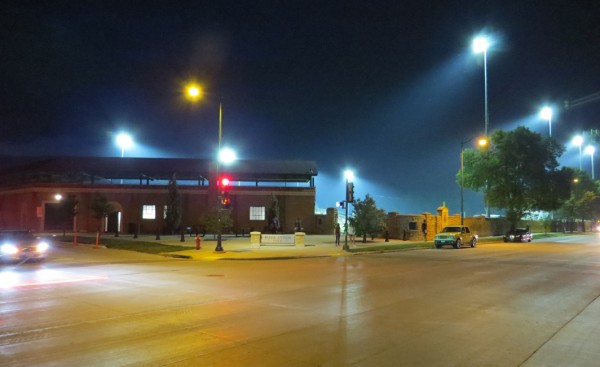 On a pleasant Saturday evening earlier this month the Madison East High School football team was warming up on the gleaming year-old artificial turf of Breese Stevens Field. It was a first look not only for the players, but the coaches, boosters and fans as East has not had it's own home field since it played it's last home game in 1974.
For Quarterback Ruben Arndt, the lines on the field and the dimensions may be the same from last year when East played at Lussier Stadium, but this year will be different because the Purgolders are coming home when they host Madison West, the last team they played in this stadium 41 years ago.
"It's really special to be back here…for the school. I remember as a kid I'd always go to Lussier [stadium] and watch my brother. It was always fun seeing the team but it never really felt like home…because we were out in front of Lafollette." Arndt said during a break from drills.
"This really feels like home, right here a couple blocks from the high school and it's old, it's dusty and it's great."