Electrical fire causes no injuries, but $10,000 in damage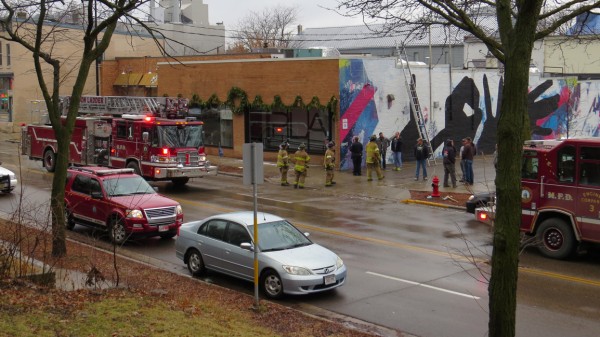 An electrical fire broke out inside Plan B nightclub Tuesday morning (December 23) around 10:15 a.m. causing $10,000 damage and closed Williamson Street for approximately 30 minutes as Madison Fire Department crews from Fire Station #3 responded to the incident.
Two cleaning women discovered the fire when they entered the building, but initially thought it was smoke from a fog machine since it was located near the dance floor. Concrete contractors working next door on the Madison Sourdough expansion noticed smoke coming through the shared wall and responded with fire extinguishers after the smoke intensified blunting most of the fire's advance according to MFD Spokeswoman Bernadette Galvez.
"The cause is a electrical fire…the exact source hasn't been pinpointed," Galvez said. "If those guys [the concrete workers] didn't noticed that, that fire would have taken off."