Williamson-Marquette named a top place to live in the United States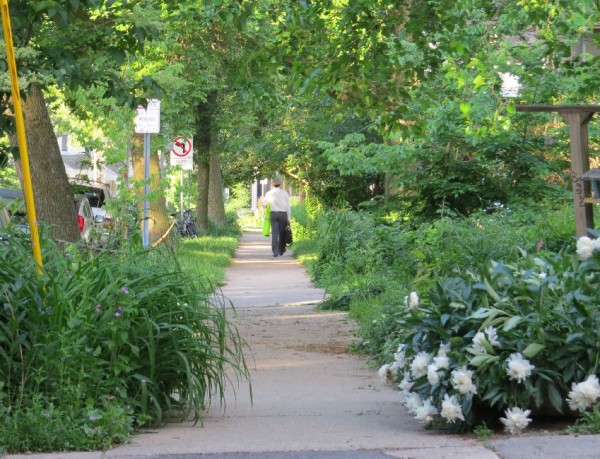 Earlier this month the Williamson-Marquette Neighborhood was recognized as a Top 10 Great Neighborhood in the United States. The honor, presented by the American Planning Association, is ratification of the intense involvement by neighborhood residents both longtime and new to create a truly unique and rewarding place to live.
"Marquette has a vibrancy that is a benchmark for other neighborhoods," said Mayor Soglin at a ceremony the Wil-Mar Neighborhood Center on October 4. "It is our SoHo."
Citing walkability, strong revitalization efforts following decades of decline, and strong community engagement, the APA's Larry Ward presented the award to the neighborhood and was joined by Soglin, District 6 Alder Marsha Rumel and Marquette Neighborhood Association representatives Lindsey Lee and David Mollenhoff.
"The Marquette Neighborhood has the rich legacy of a place built up before the era of the automobile. Shops, entertainment, and employment are all located within walking distance of our homes. This is the foundation on which our Great Neighborhood was built," said Alder Marsha Rummel. "As we develop and redevelop areas of the City, we should aim to create other great neighborhoods with the same human scale and mix of uses as Marquette."
In the late 1960s and early 1970s the Marquette neighborhood, dilapitdated in some areas and bound by an aging industrial corridor, was threatened by various uneven development schemes including a freeway through the rail corridor. The MNA was formed in 1968 in part to combat these encroachments and created its first neighborhood plan in 1971.
The plan and the engagement of community members who took the risk to live and build the neighborhood to what it is today, is why the APA is recognizing what we have already known for some time: This is a great place to live.