55,000 square foot Festival Foods store hopes to open  by summer of 2015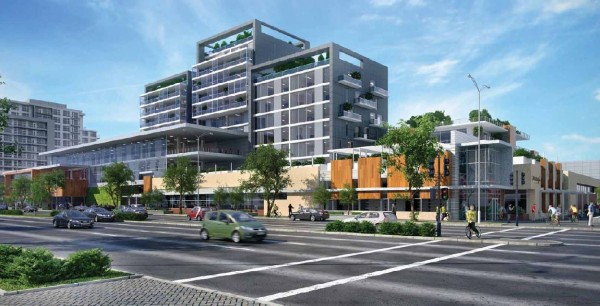 The next phase of progress in the Capital East District will begin ceremonially on September 16 as city leaders and developers will break ground on the $90 million Galaxie, a 14-story 670,000 square foot mixed-use development that will transform the 800 block on the north side of East Washington Avenue.
It is almost a shame that this space will be disrupted since a lovely carpet of green grass has grown over the former Don Miller site following a soil remediation project. But it seems to be a worthwhile disruption as the new complex will address many of the goals of the City of Madison, the adjoining neighborhoods, and the growing demand for housing in the city core.