Madison East High Aviation educator lived to help others, some into the air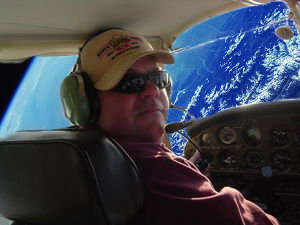 I am very sad to have learned that my friend, Kjell Erik "Da Swede" Anderson, suffered a massive heart attack this morning (September 10, 2012) and passed away, at school here, in Madison. He was 51.
Erik taught Aviation and Band at East High School and Sherman Middle school in Madison, carrying on the proud tradition of educating area youth about aviation.
That was his dream job, but he also taught music in the Milwaukee schools for many years. Regardless of his focus, he always was trying to help young people excel, achieve, succeed, or just survive.